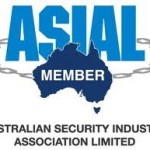 Rapid Alarm Response Service
Yates Security has the essential services to provide rapid alarm responses – we operate our own Security Control Centre to monitor all alarms 24 hours a day, we have our own staff of guards and a fleet of cars to provide regular patrol services.
Our guards and patrol services are linked to our Security Control Centre to provide a rapid and coordinated  response in the case of emergencies. Our Security Control Centre is also linked to Police and other emergency services. This integrated service enables Yates Security to provide our clients with a superior rapid alarm response service.
Our Security Control Centre supports clients over sophisticated network links and is manned 24 hours a day by experienced operators.
Yates Security is still the only security company operating a security foot patrol within the Sydney CBD.
With over 107 years of experience the company has few, if any, peers in this service area.