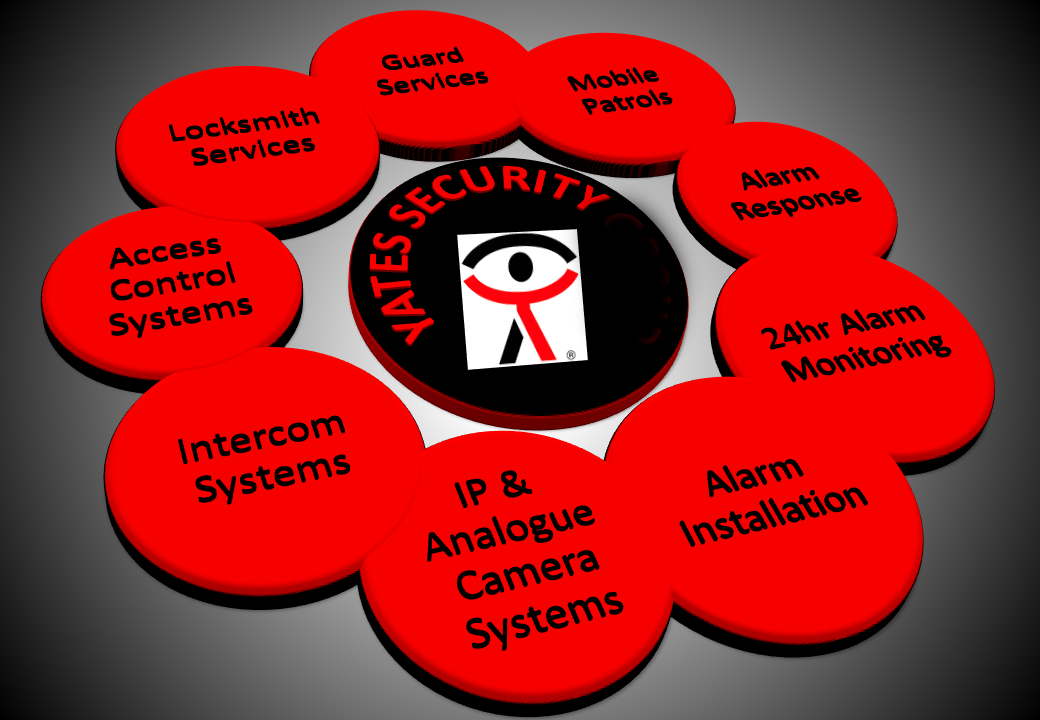 YATES SECURITY provides integrated security solutions, incorporating sophisticated monitoring and alarm systems linking to our Security Control Centre. We provide 24×7 monitoring and direct links to our fleet of patrol vehicles and guards and to emergency services.
YATES SECURITY – specialising in integrated security solutions for all types of businesses – retail, commercial, high-rise, government office blocks, shopping centres, factories, warehouses, mines.
YATES SECURITY can
protect your staff and premises,
reduce the risk of damage to equipment and merchandise,
provide business continuity, therefore protecting your revenues.

Proud to be an Accredited NSW Government Security Services Provider
(1000520 – Security Guards, Mobile Patrols, Alarm Monitoring, Alarm Responses)
YATES SECURITY can tailor a system that best suits your needs. We have over 100 years of experience in the security industry in Sydney. We will tailor a solution that meets your protection needs and your budget.
Call 131 911 today for a risk assessment or a quote on your security requirements…
ABN : 98 614 807 653 Master License Number : 000102778